The St Levan War Memorial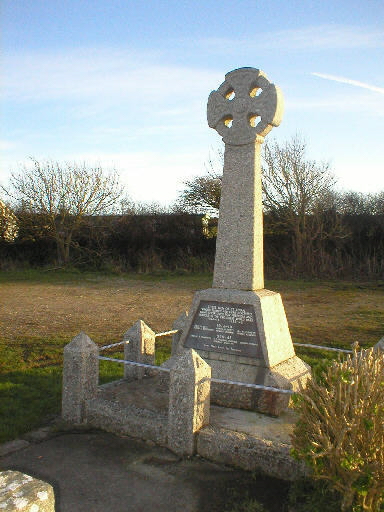 0-0-0-0-0-0-0-0-0-0-0-0-0-0-0-0-0-0
You may find an entry on the War grave commission site. Click HERE to search their site.
Use the back arrow to return to this page.

1914 - 1918 WAR
Eric V Bell Edwin Blewett Wm H Blewett
Albert J Brockman Edward Chapple George N Wendt
1939 - 1945 War
George H Humphrys - H. F. Dolland Parsons - Michael Thomas
Donald Williams
There name liveth for evermore.

The War Memorial is opposite the chapel on the St Buryan to Lands End road.
You will find more information on the Parish by going here