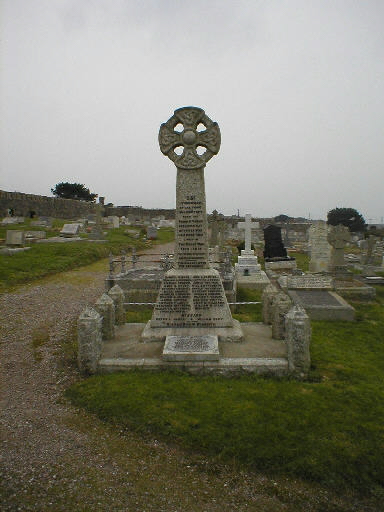 Pendeen War Memorial
You may find an entry on the War grave commission site. Click HERE to search their site.
Use the back arrow to return to this page.
0-0-0-0-0-0-0-0-0
in loving memory of all those who went forth from the parish of pendeen
and especially those who laid down their lives in the great war.
1914 - 1918
For the cause of liberty and righteousness

Samuel H Bone William Brooking Richard Curnow John H Davy Richard Grenfell
Noah Harvey Nicholas D Hosking William G. Gilbert James Lanyon Edward T. Lawry
Benjamin Mathews William T.G. Mathews Charles Pryor John O. Reseigh Mathias A. Rodda
James Trathen William Trenbath Harold Treverrow Gregory Trudgeon Richard Warren
William H. Waters Garfield Whitta John H. Williams William M Ellis Hugh Oats
Missing
Peter A James + William Eddy
--------------------
Sister Rita M Bennetts
0-0-0-0-0-0-0-0-0
1939 - 1945 War
In thankful Remembrance of

Ian W Fraser Theodore Crenon Ian B. Sowerby Frederick Stinton Richard H. Waters
Joseph A Webber William T Whitta James P.C. Wilkinson
who gave their lives in the second world war.
0-0-0-0-0-0-0-0-0-0